Losing Customers Can Sometimes Be A Good Thing
---
December 6, 2013
Sales
---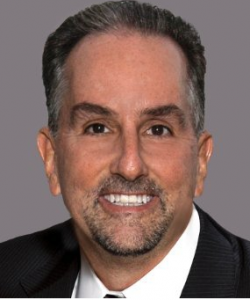 by Doug Houser
Hello Printerverse! I am Doug Houser I have been the Vice President of Sales and Marketing for Fastbind USA for the past 5 ½ years. I joined Fastbind after spending nearly 25 years in the Auto ID Industry. I viewed that industry from it's infancy to the mature market that it is today. During that time I worked in some of the largest publicly traded organizations in that space. I managed sales forces that at times were in my own office, to sales forces that covered the U.S. This background is important as it gives you an idea of why the topic of this conversation was so foreign to me a few years ago.
We find ourselves in an interesting position again this year as we wind down 2013. We are faced with the unenvious situation where we have lost or are about to loose a couple of big customers. Depending on the situation surrounding these events, this is either a time of mixed happiness or real disappointment. The latter comes with a customer going out of business or changing directions. The former comes from customers who have gotten big enough to justify spending tens of thousands of dollars to upgrade to a more automated system.
More frequently our customers are outgrowing us. They have been very good customers, and not just from the amount of product they have purchased; we have truly become partners. We have helped them add products and services to their business, introduce new revenue streams and opportunities for growth, and you can't help but become friends when working that closely together.
We are HAPPY to help our customers grow, and know we have succeeded when they need to move on… but it's always bittersweet.
With 30 years in sales and sales management Doug joined Fastbind 5 1/2 years ago at the request of his long time friend and now business partner Kent Dalzell. Doug has helped several  companies grow enough to be sold or taken public. Doug is an avid cyclist and enjoys a healthy lifestyle. He is also  the proud Father of an Honors Student @ the University of Florida.